An M/M and M/F Contemporary Romance series
A multi-POV romance written from the perspectives of both gay and straight characters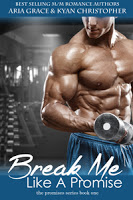 Break Me Like a Promise
Amazon
|
iBooks
|
B&N
|
Smashwords
For brothers Brent and Tad, opening up their gym, Sculpt, is a dream come true. Struggling to gain recognition in the fitness world, they enlist the help of a well-known advertising agency to help market their full service fitness center. When Brent meets his new account manager, he feels an automatic attraction to Luke.
Tad is married to his high school sweetheart. With a wife and two adorable children, his life couldn't get any better. Until his happily ever after is cut short by a tragic accident. Tad is devastated. He blames himself for putting his career before his family and vows to never let it happen again. Just when he is starting to function normally after his loss, another plan is put into motion to destroy what's left of his family. He's about to lose everything until the bravery and dedication of a caring friend and employee rescues his…world.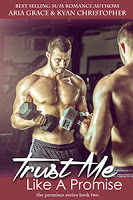 Trust Me Like a Promise
Still reeling from his recent loss, Tad finds himself depending more and more on the sweet and beautiful Marissa. She is there for him in ways he didn't think he'd ever need again and as the two of them spend more time together, Tad is drawn to this woman who helped him in his time of need. He's just not sure if or when he'll be ready to let go of his past in order to find his future.


Phil is starting over in Cleveland with a new job and over 1300 miles between him and his ex. But now that he's settled into his new job at Sculpt, it's getting harder for him to ignore the urges he feels toward a certain swim coach. But when his ex gives him some unsettling news, will his hopes of finding happiness again be dashed before they even get a chance to start?


After his run in with Jarrod, Brent finds himself in an uncomfortable working environment. As he and Luke become closer, Jarrod's seemingly inappropriate crush leads them down a path that someone may not recover from.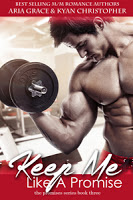 Keep Me Like a Promise
Amazon
|
iBooks
|
B&N
|
Smashwords
With a wedding in the works, Luke and Brent may finally find the peace they need in their lives. Tad is happy with Marissa, and the gym is more successful than ever. Life, once again, is almost too good to be true.
Claire lives to support those around her and provide them with warmth and love, but a mysterious woman from her past brings back memories she's locked away, hoping never to be visited again. Will the past she's tried to leave behind catch up to her and destroy her chance at a happy future?
Carson and Riley find themselves at an impasse. Carson's newly assigned partner is a young, hot and flirty gay male, which plants seeds of doubt in Riley's mind. His rash decisions and ultimatum land him in the worst possible scenario. His year has been rough but it's about to get much rougher.